Offensive lineman Daniel Faalele was projected as a possible second-round pick but the Australian now have to wait until at least Sunday to be selected.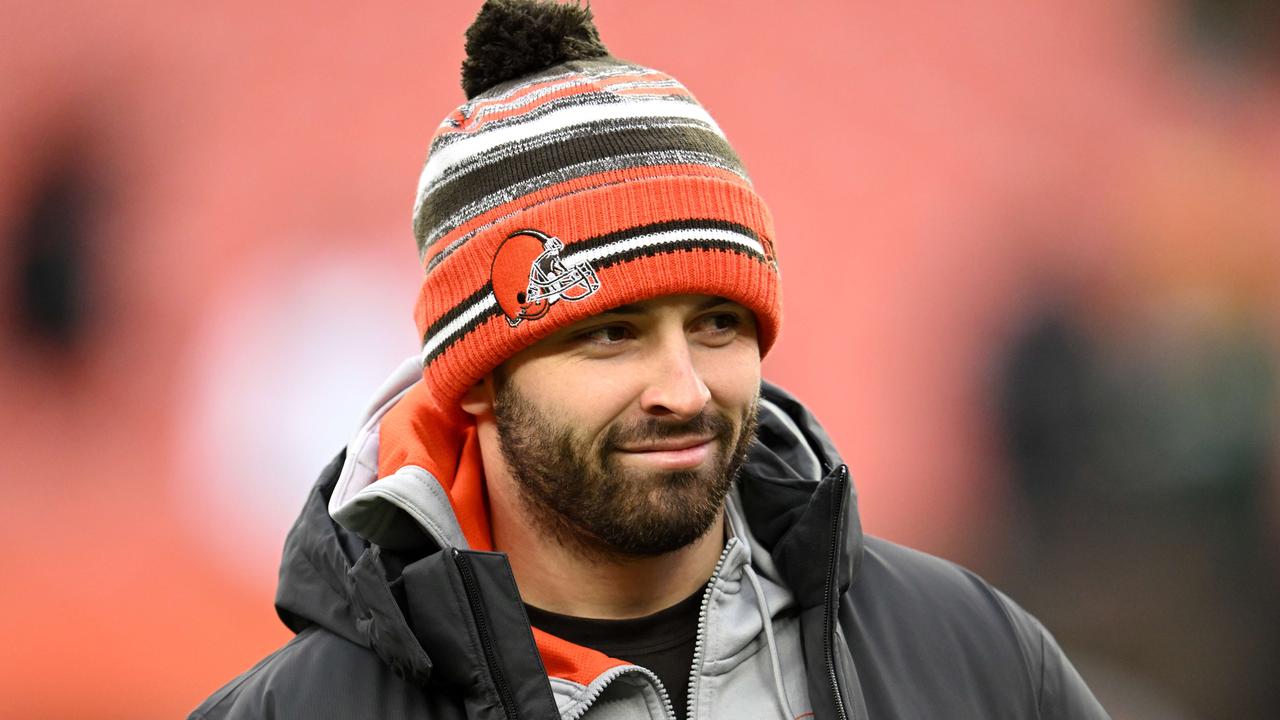 The second and third rounds of the 2022 NFL Draft have now passed, with Faalele not picked up but he among with others will be great value picks on Sunday.
In other news, Baker Mayfield may not be on the board in the 2022 NFL Draft, but he's certainly one of the buzziest names heading into the second and third round.
"The Baker Mayfield question looms over this Draft," NFL Network's Ian Rapoport reported on Saturday [AEST].
Mayfield, currently the odd-man-out on the Browns' quarterback carousel after the team signed Deshaun Watson, is said to be drawing interest around the league, according to Cleveland.com's Mary Kay Cabot.
"A handful of teams have expressed interest in trading for Baker Mayfield," Cabot reported, including the quarterback-needy Panthers, who Mayfield, 27, has been linked to in the past.
The Panthers though traded up on Saturday to select Ole Miss quarterback Matt Corral in a move that has seen Mayfield trade talks "stall" according to Rapoport.
"It means the Baker Mayfield talks have stalled. The Carolina Panthers football-wise thought Matt Corral had the best film hands down."
As for other suitors, the Seahawks, an organisation also loosely tied to Mayfield, could potentially be a team in the market.
MORE COVERAGE
Winners and Losers: Cursed team's 'shock' steal; Super Bowl fancy's big hole remains
Trade Frenzy: $80m shock, big Rodgers gamble and a fuming QB — Day One Wrap
'The Packers hate Aaron Rodgers': Superstar QB mocked as shock moves stun NFL draft